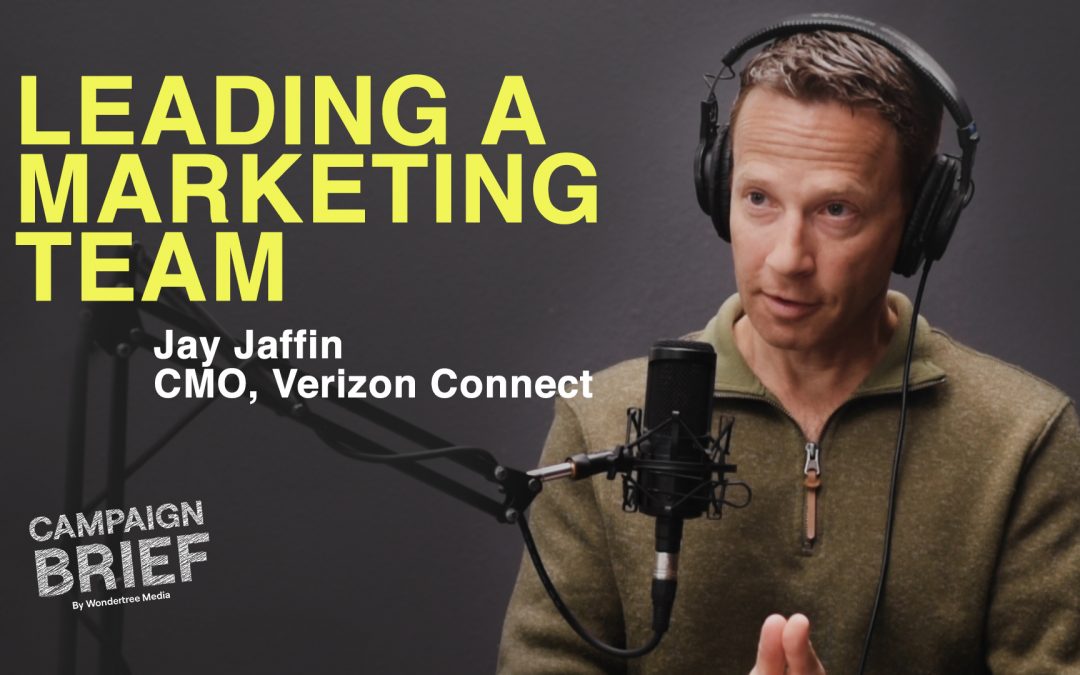 Learn to build and lead a winning marketing team to growth
This episode features Jay Jaffin, the Chief Marketing Officer at Verizon Connect. Jay has also served as the VP of Marketing and Communications for Verizon Wireless where he oversaw all national campaigns for the brand.
Jay has vast experience when it comes to creating strategic campaigns and leading marketing teams through growth. While at Verizon Connect, Jay has helped the brand grow from a 100 million to a multi-billion dollar company by building a strong marketing culture.
Whether you lead a marketing team of 2, or 200, this episode has a TON of lessons for how you can be the best leader and help drive growth.
In our conversation, we dive into:
Example of a winning campaign while at Verizon Wireless and the strategy behind it
Jay's strategy and approach for developing strong campaigns
What to consider when building a marketing team
The "death" of the traditional sales funnel
So much more!
If you enjoyed this episode, please leave a rating and review.
Be sure to leave Campaign Brief a review and rating here!