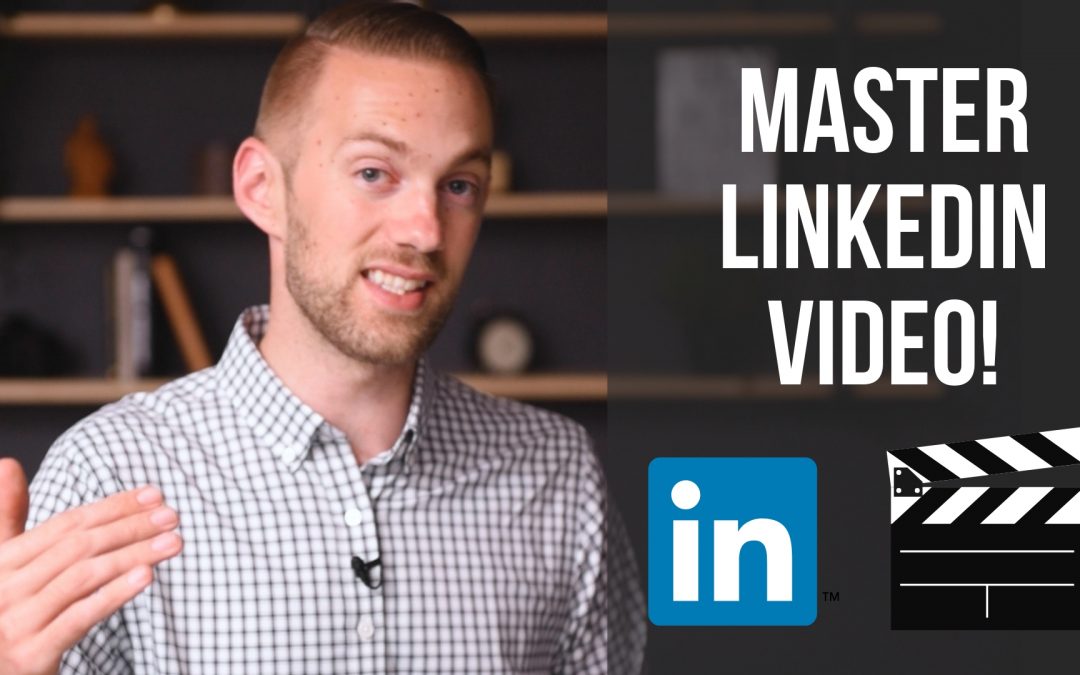 LinkedIn video has been getting a lot of attention lately. LinkedIn has really claimed it's place as a B2B content platform. It's no longer just a place for your online resume.
In fact, 71% of B2B marketers say LinkedIn is part of their advertising strategy.
However, as with any platform, there are some key best practices that you should keep in mind when you're creating videos for sharing on LinkedIn. Be sure to follow these tips to ensure that you reach the most people and get more engagement with your videos.
1. Upload Videos Native to LinkedIn
The first key thing is to make sure you're uploading your videos natively to the LinkedIn platform. This is because LinkedIn wants more video on it's platform so when you upload natively (rather than sharing a YouTube link, for example) LinkedIn will push your video to more people.
To do this, make sure that you are clicking the video icon button and uploading your videos where you would type your post. Again, you don't want to just copy a link and paste it.
2. Upload Custom Thumbnails
While videos do auto-play in the LinkedIn feed, a thumbnail still shows up while the video is loading. By default, it shows the first frame of the video. This is rarely flattering or eye-catching.
Instead, take advantage of creating a custom thumbnail and making it the very first frame of your video. You can do this by using any video editing software to add your custom designed thumbnail into the video as the very first frame and exporting. Now, when you upload your video to LinkedIn it will use that custom thumbnail to show users.
If you're not sure where to start when designing a custom thumbnail, check out Canva.com. This is a great resource to easily create eye-catching thumbnails with their custom templates.
3. Create Custom SRT Captions
When you're uploading videos to LinkedIn, be sure to upload custom SRT caption files. This is because by default, LinkedIn videos autoplay without sound. You want to ensure that viewers who might not have sound on are still able to watch your videos and understand what's being conveyed.
Use a site like https://www.rev.com to have custom captions made quickly and easily. Then you can upload captions by simply clicking the small pencil icon that shows up when you upload your video before posting.
You can also use these captions when posting the video to your website. Use the transcription option as well to build SEO benefits as well.
Conclusion
As with any platform, make sure that the content you are creating is formatted and optimized to get the most out of LinkedIn. Don't just quickly post a video without ensuring that it's properly formatted to capture attention and spread further.
If you have any other questions about how to use video on LinkedIn, how to create custom thumbnails on LinkedIn, or anything else video marketing related let us know in the comments!