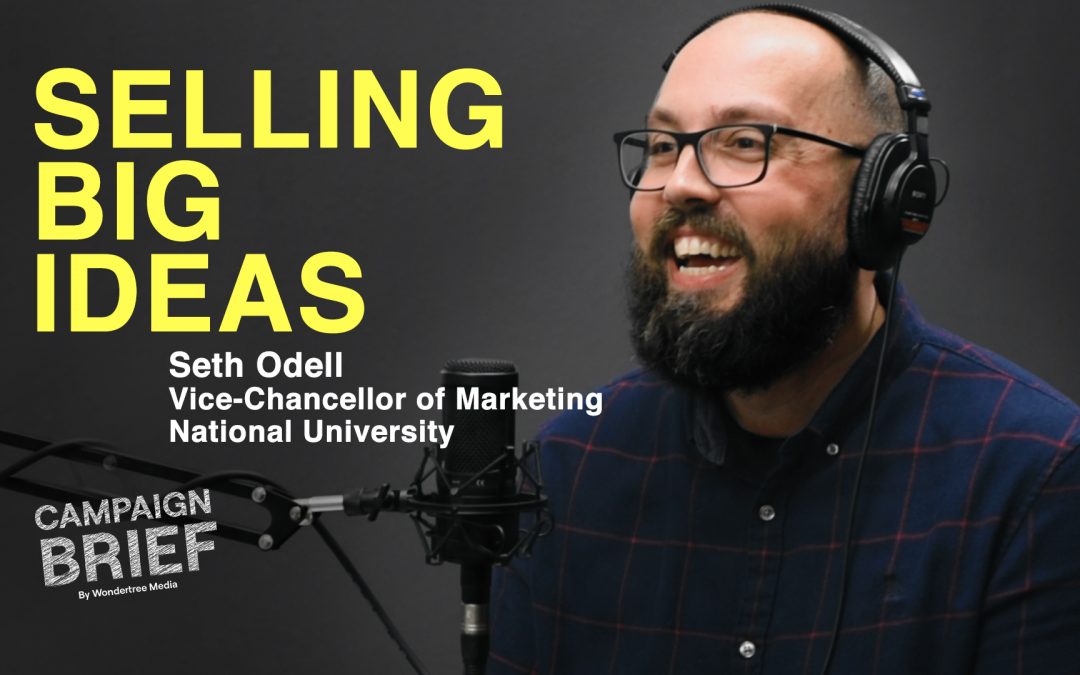 Pitching big ideas is more than just the ideas themselves…
In this episode, we sit down with Seth Odell, the Vice-Chancellor of Marketing at National University. In just over 1 years time, Seth has built an in-house agency at NU from zero to seventy people.
Seth has vast experience in all aspects of marketing from video production, to campaign strategy, to building and growing a full-service team.
In our conversation, we discuss:
How to sell big ideas to teammates, clients, and leadership
Examples of home-run campaigns that Seth has led
Seth's approach for brand and marketing strategy
How to come up with ideas that generate ROI
Much more!
We hope you enjoy this episode. Be sure to share it with marketing colleagues who might find it useful.
Be sure to leave Campaign Brief a review and rating here!