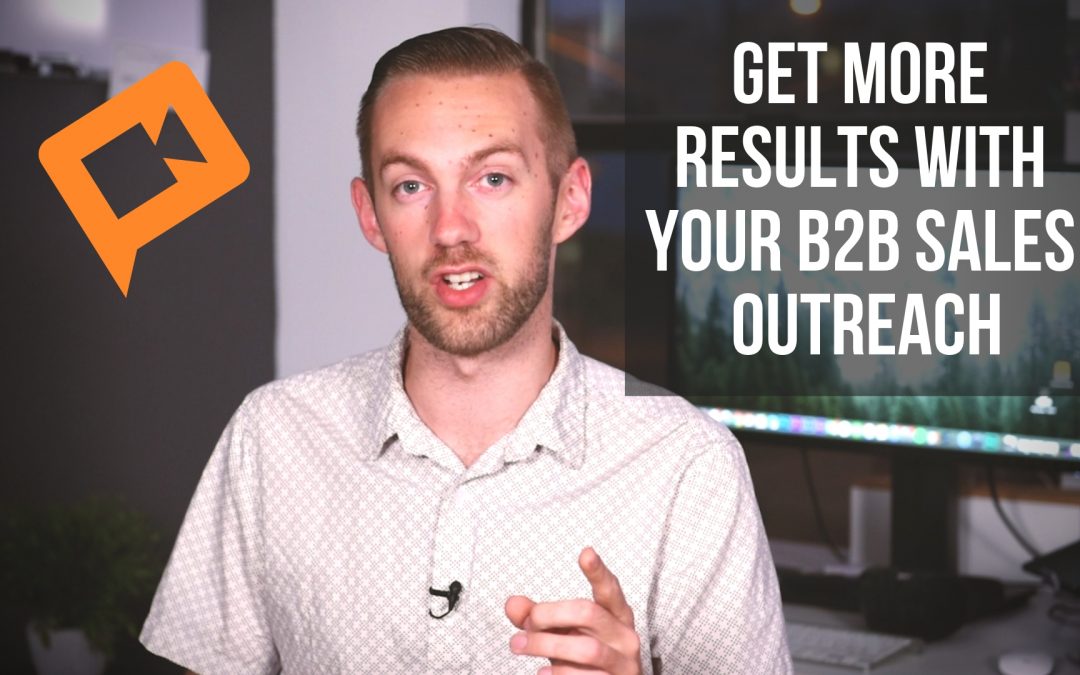 Struggling with B2B sales email and prospecting?
We recently asked some of our clients what their biggest marketing/sales challenge was and you want to know what they said?
Reaching the decision maker.
This is always a challenge whether it's cold emailing, cold calling, or advertising.
We need to change the way we email sales prospects.
Let's face it. Cold emailing is never fun. It's impersonal. It feels sleazy and even if you're doing everything right, you probably seldom get a response.
You know the phrase…"It's a numbers game!".
When you do get a response, you spend hours getting to know what the prospective client's needs are and preparing a beautiful proposal. But when you send it, things go silent.
Sound familiar?
Luckily, there is a simple and easy way that you can make your cold emails stand out, build more trust, and improve the success rate of your proposals.
Enter personalized videos.
There are some great free tools online (we love Soapbox by Wistia) that allow you to record a personalized video with your webcam as well as record your screen.
This is powerful for so many applications. You can use it when you are prospecting, cold e-mailing, sending proposals and presentations, as well as staying in touch with current clients.
Soapbox allows you to also include a clickable call-to-action link at the end then easily edit and share the videos.
Some Tips for Creating Personalized Videos
Be sure that you are in a quiet environment for optimal sound quality.
Tidy up your background and dress well. Look professional!
If possible, try to position yourself in front of a window or somewhere with clean flattering lighting.
Refer to our post on 5 questions that you must ask when producing a video to ensure that you're creating an effective message.
Check out the video above for more specifics on our favorite tool for creating personalized videos and examples on how you can use them for your own business.
If you implement this tool, you will start to see a huge impact on your B2B sales email and prospecting results.
If you found this helpful, feel free to share with a fellow B2B sales person.